For small series of castings (usually up to 10 thousand pieces per month) with high density, gravity die casting, low pressure die casting and special types of casting are used.
Examples of such castings are:
pistons for engines of various purposes
cylinder heads of motor vehicles
brake cylinder bodies
wheels for vehicles
hydraulic pumps bodies and hydraulic or pneumatic system components
The castings of this group have special requirements for density, physical and mechanical properties of the cast material.
To ensure the maximum possible density of the cast material, it is necessary to carry out directional solidification (factor 1) under the action of additional pressure on the growing grains of the cast material (factor 2) when solidifying the casting.
The synchronous action of these two factors during the formation of the casting allows you to obtain a high-quality cast material with the pre-defined properties.
Low pressure die casting technology makes this possible. Some of the castings are shown below.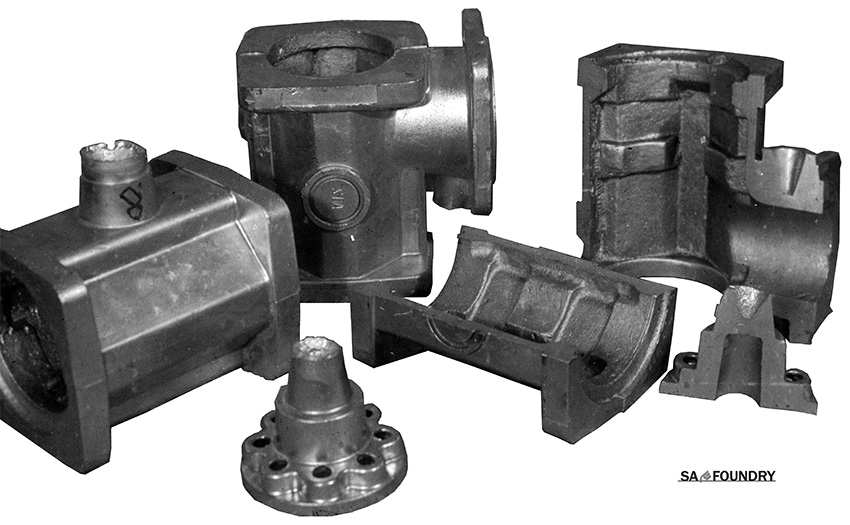 Photo 1: Castings of mining pump body obtained by casting under low pressure gravity casting into a metal die with a sand core. Hydraulic tests were carried out at a test pressure of 25 atm
With this technology, it is quite successfully possible to obtain small hydro-tight castings weighing up to 10 kg.
However, for some groups of castings, it is not possible to completely eliminate micropores in some parts of the cast material. For example: during low-pressure casting of a turbine cover with a wall thickness of 3,5 mm, as well as a fuel pump body with a wall thickness of 6 mm, X-ray defectoscopy detects micropores in certain parts of the casting. The reason for this microporosity is the impossibility of directionally solidification towards the sprue.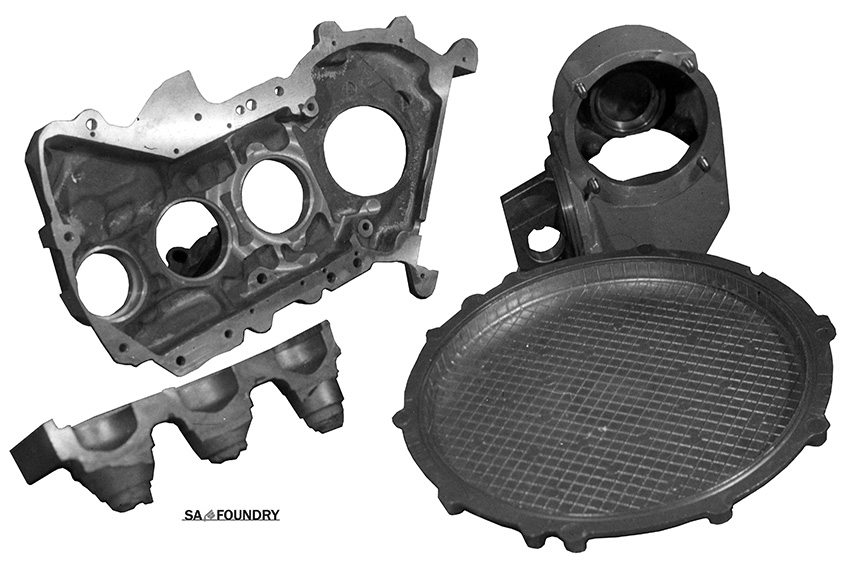 Photo 2a: Castings – turbine cover obtained by low pressure die casting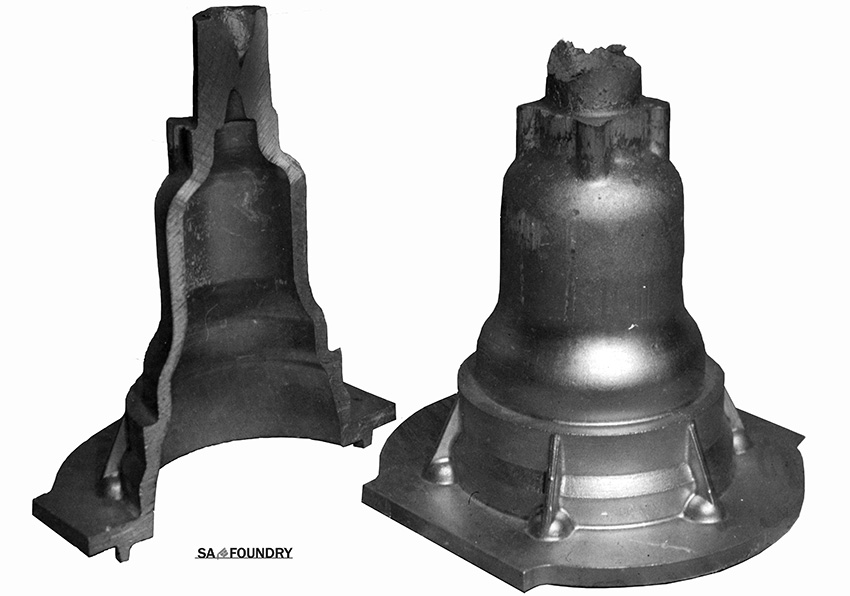 Photo 2b: Castings – fuel pump body obtained by low pressure die casting
For such castings, it is necessary that the solidification of the liquid metal filling the mold occurs under the influence of both factors mentioned earlier.
This technology is implemented in tilting gravity die casting machine manufactured by SA-FOUNDRY (Poland).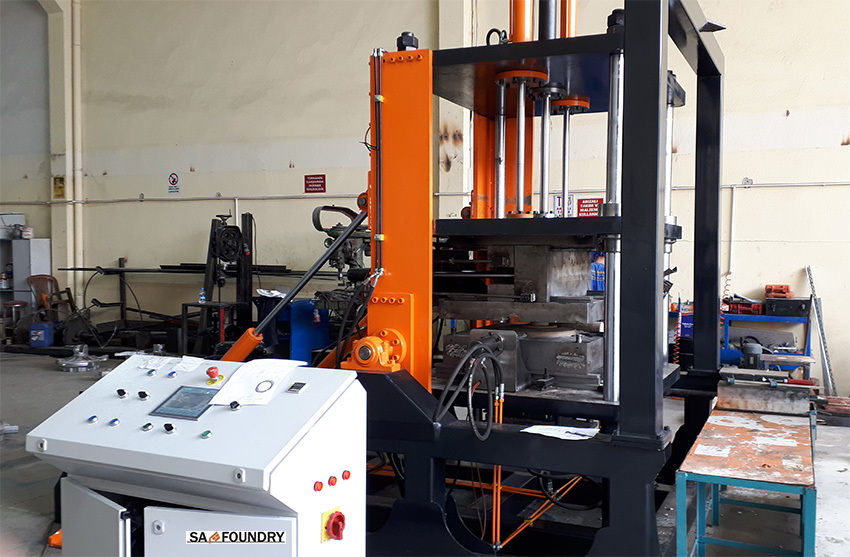 Photo 3: Photo of SA-Foundry tiltable automatic gravity die casting machine
The use of these machines makes it possible to produce large castings into metal die with the installation of sand cores. The die cavity is filled with liquid metal at a programmed rate, and solidification occurs under the additional pressure of a column of liquid melt.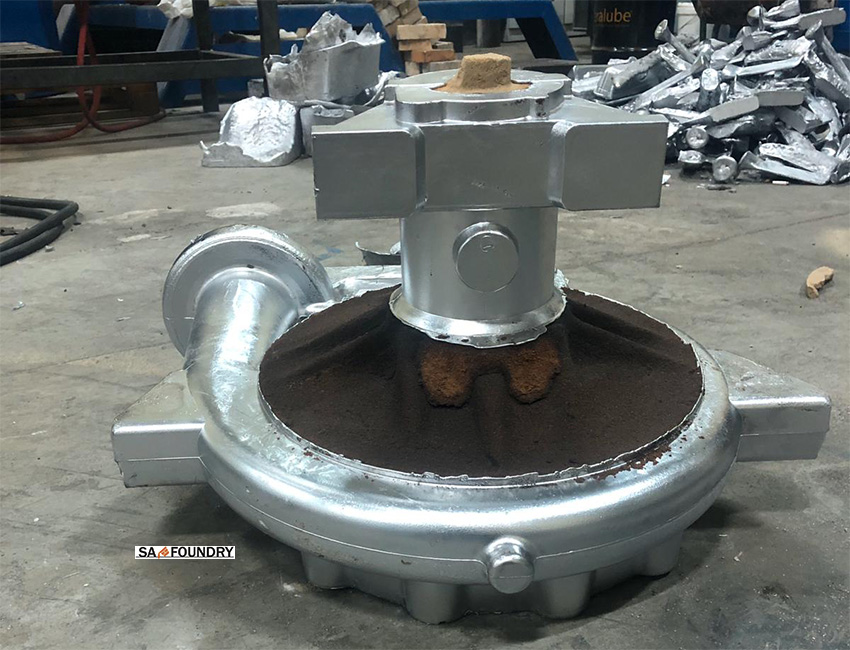 Photo 4: Casting – centrifugal water pump body. Casting weight around 30 kg. The wall thickness of the snail part is 8 mm. Number of sand cores 3 pcs. Hydraulic test pressure 18 atm.
Despite the large dimensions of the die and its weight up to 2000 kg, the force of opening the die is up to 300 kN, and the ejection force is up to 150 kN.
Such machines make it possible to fill die cavity with melt from various furnace units and dossing systems, including low pressure furnaces. In this case, a side melt inlet to the casting is carried out, which is required for castings of the motor group parts – cylinder blocks for engines for various purposes and for linear extended castings.
It is also possible to equip this machine with high-temperature furnaces for special alloy melts.
Such casting machines are promising for the manufacture of high-quality castings with the lowest possible porosity for a wide group of castings from various alloys.
For small series and one-off molds, SA-FOUNDRY (Poland) has also developed and proposes a method of casting with die or mold rotation through an angle of up to 180º and the die or mold is placed directly on the furnace. With this method of casting, the formation of the casting occurs with good directional heat dissipation and additional pressure (factor 2). The results of experimental work show a high density of the cast material of the castings. There is no need to use a casting ladles for pouring metal into a die or mold and eliminate the manual operations (human factor).
Correct selection of casting technology for producing castings with high physical and mechanical properties allows to obtain products with improved performance and to automate the production process.
Yuri Sezonenko, Technical Director of SA Foundry.