Brake calipers are an essential component of the vehicle braking system.
Tightening of vehicle safety standards require new design solutions and stable manufacturing processes that ensure high performance of the calipers. Also, the entry into the market of new electric cars with high dynamic characteristics required the production of more efficient braking systems with an increased piston area or / and a large number of pistons (from 2 to 10). Today, fixed and floating type brake calipers made of aluminum alloys are among the most demanded by manufacturers of cars and motorcycles. The use of aluminum alloys ensures low weight of the calipers, their strength and mechanical stiffness.
According to a new report from Global Market Insights, Inc. the global automotive brake caliper market is expected to reach US $ 25 billion by 2024.
Despite the new technological developments and some progress in semi-solid high pressure die casting, the main casting technologies for aluminum brake calipers remain low pressure die casting and gravity die casting. These technologies provide a dense structure of the cast material.
For casting of calipers, hypoeutectic primary aluminum alloys Al-6Si-2Cu-Mg and Al-7Si-Mg (A356) with a low iron content (up to 0.2%) are usually used. These alloys are widely used for casting of various parts in the aircraft and automotive industries due to their good mechanical and casting properties as well as high corrosion resistance. They provide the strength of castings at the level of 220-260 MPa after heat treatment.
The customer set a goal for our specialists to obtain high quality aluminium castings of front floating brake calipers for AvtoVAZ cars.
It has been proposed to use Low Pressure Die Casting (LPDC) technology to ensure a dense structure and high mechanical properties of the castings. To obtaining the required performance, a 4-cavity die was designed and manufactured. Photo 1 shows a "cluster" of castings of front aluminum brake calipers obtained by the Low Pressure Die Casting method and also one caliper in assembling state. The real productivity of casting on the LPDC machine was 80 castings per hour.
Photo 2 shows a Low Pressure Die Casting machine for the production of aluminium brake caliper castings. To guarantee the stable operation of the LPDC machine, an additional lubrication system for the die pushers was installed.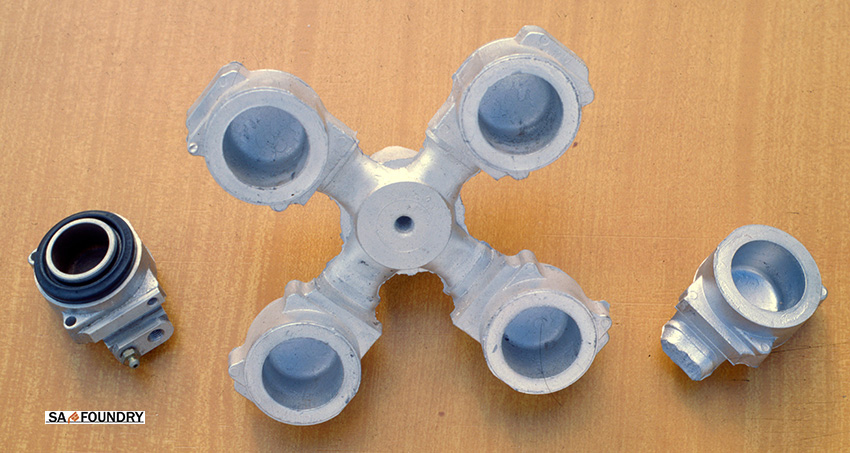 Photo 1: "Cluster" of the castings of the front aluminum brake calipers obtained by the LPDC method and also one caliper in assembling state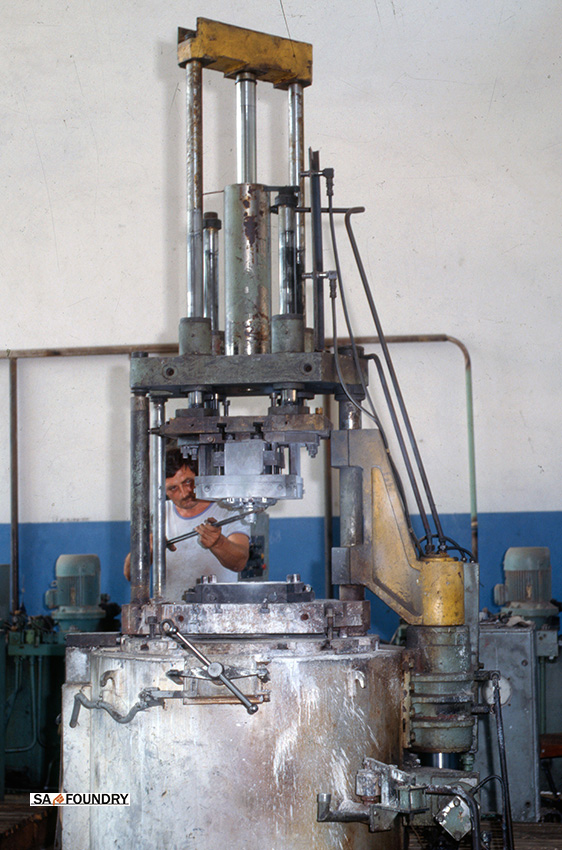 Photo 2: LPDC machine for the production of aluminium brake caliper castings
The resulting castings have successfully passed the hydraulic tightness test at a pressure of 50 bar with a large margin.
Low Pressure Die Casting and Tilting Gravity Die casting continue to be reliable solutions for the production of cast aluminum calipers for a variety of vehicles.