SA-Foundry sp. z o.o. (Poland) received the status of a sales representative of Axiom Machinery, Inc., (Canada) on the territory of the Republic of Poland and Ukraine.
Axiom Machinery, Inc. (Canada), is one of the world leaders in the production of equipment for non-ferrous casting and metallurgy of non-ferrous alloys.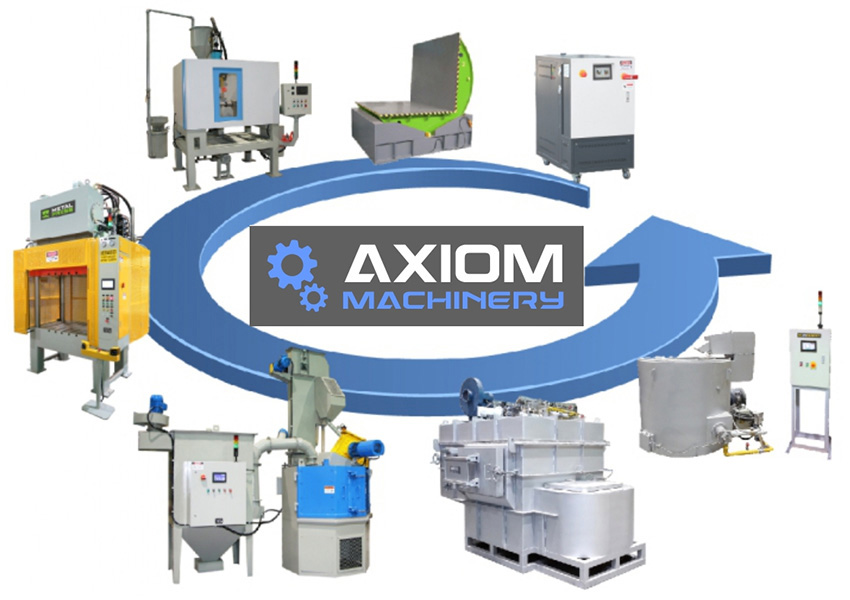 This cooperation will allow us to expand the offered range of equipment and offer our clients the most effective solutions.
– Tower-type melting furnaces for aluminum
– Furnaces for holding aluminum melt
– Rotary furnaces for recycling of slag and waste of non-ferrous metals and alloys
– Transport ladles and melt transfer systems for non-ferrous metals and alloys
– Industrial thermal furnaces
– Thermostats for dies
– Mold tilter machines
– Trimming presses
– Shot blasting machines
You can get acquainted with the characteristics and features of the equipment, get technological advice at the stand of our company at the upcoming METAL 2021 exhibition (19-21.10.2021 Kielce, Poland) and also by contacting our office.